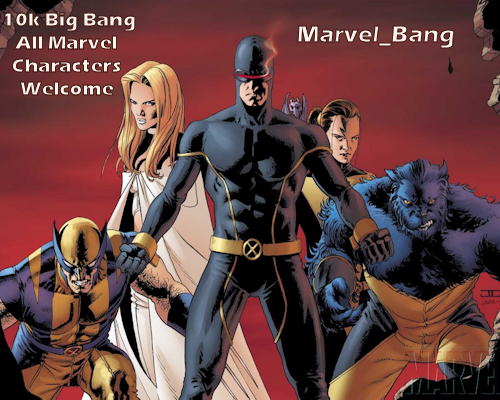 marvel_bang | Dates | Guidelines
marvel_bang will be opening for sign-ups on Wednesday, 30 May. Stories should be at least 10,000 words in length, and can be from any corner of the Marvel fandom - comics, movies, television, video games, anything! The only rule is that it must focus on a Marvel character. (If you have a DC-centric story in mind, check out our sister comm,
dcu_bang.) Watch the community for more details!

Don't forget to check out our prompt post for ideas or to leave some bunnies of your own!